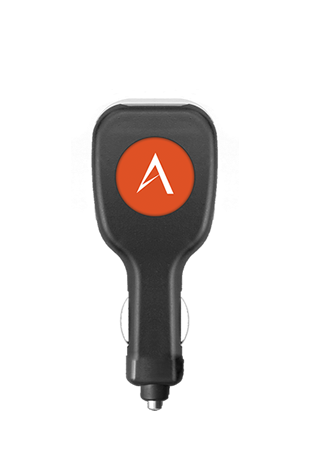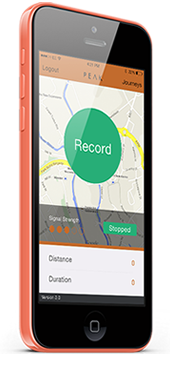 Life is easier with
automated GPS Mileage Expenses From PEAK
The remarkable PEAK Mileage system, uses GPS to automatically capture journeys and upload them to a secure mileage claim that you can access from anywhere.
Simply plug one of our GPS devices in to your car today and let PEAK do the rest.
This "automated" simplicity is why more than 36,000 drivers choose PEAK Miles for their mileage expenses.
GET STARTED
with our FREE trial
Or Simply
Buy Now
PEAK Mileage Expenses - Simple, Quick and Powerful
PEAK has been designed to be the easiest and most automated mileage expenses system available today. Our average user spends just 6.2 minutes a month on mileage, an average 92% time saving.
GET STARTED
with our FREE trial
Uses GPS
We use GPS to record your business journeys making it accurate.
Automated Claims
Your claims are automatically populated from the GPS data making it quick.
Works for Anyone
One car or One Thousand the PEAK system is ideal for you & your drivers.
1681
Clients using PEAK
36
Thousand Users
54
Million Miles
4.2
Average claim Time in Minutes
365
Days
The Simple Process How GPS Based Journey Expenses Works

GPS Trip Recording
Drive about as normal while our GPS device/s accurately records your business trips.

Automated
All your journey information is uploaded to PEAK and automatically creates your claim.
Enrich the Claim
Add in details such as journey reason and client. Much of this is rememberer for the next time.

Save Claim Data
Send the claim to your manager or bookkeeper or save/export the claim for later.
GET STARTED NOW
with our FREE trial
Customer Feedback We have over 36,000 users across more than 1000 companies, with fleet sizes ranging from 1 to nearly 3000 vehicles. This is what some of them have to say.





I have been using the dongle for just over a year now and find it is an invaluable tool and so easy to use! I used to dread that end of year and having to work out my mileage. Now I update regularly and so there is no procrastination at the end of every year! A great tool for making life easier!

Shirley Geraghty
Cambridge Consultants (South) Ltd
Having been recommended to use Peak Mileage by a friend, I was amazed how simple and effective this was to use. The response time to get any questions answered is top class!. Not to forget to mention my accountants delight when they discovered what I was using. A genuine and simple product that I highly recommend.

Christian Wilse
Ardua Communications Ltd
This has to be a really useful product for anyone faced with keeping detailed mileage records - just plug it in and it does all the laborious work for you!!! Highly recommended.

Kevin Salter
ICAEW
Key Features The PEAK Mileage System has all sorts of great features and benefits. Here are just of few of them
No Big Brother
Drivers can hide any personal details for any personal trips from their submission.
No Estimation
PEAK records the actual trip taken so no missing or adding mileage to claim.
HMRC Compliant
Create claims that are compliant with HMRC requirements. No fines, no penalties.
Any Type of Driver
PEAK will work for absolutely anyone who claims business mileage.
Powerful Reporting
Create powerful reporting that can be saved and filtered using excel.
Great Support
We are always on hand to support our customers, just pick up the phone.
New Featured
We are constantly developing new features and products to improve your experience
Quick
Have we mentioned that our automated system is really quick and simple.
Quick
Just 4.2 Minutes
Accurate
HMRC Compliant
Simple
Quick Set Up
Buy Now Just £149:
The Ultimate Mileage Expenses System - Automated GPS Dongle, Just Plug & Go...
Sign up now and start automating your mileage expenses today.
Just £149 for a GPS dongle and your first full years access to PEAK, after 12 months pay just £8.50 per month.
BUY NOW
Limited time offer